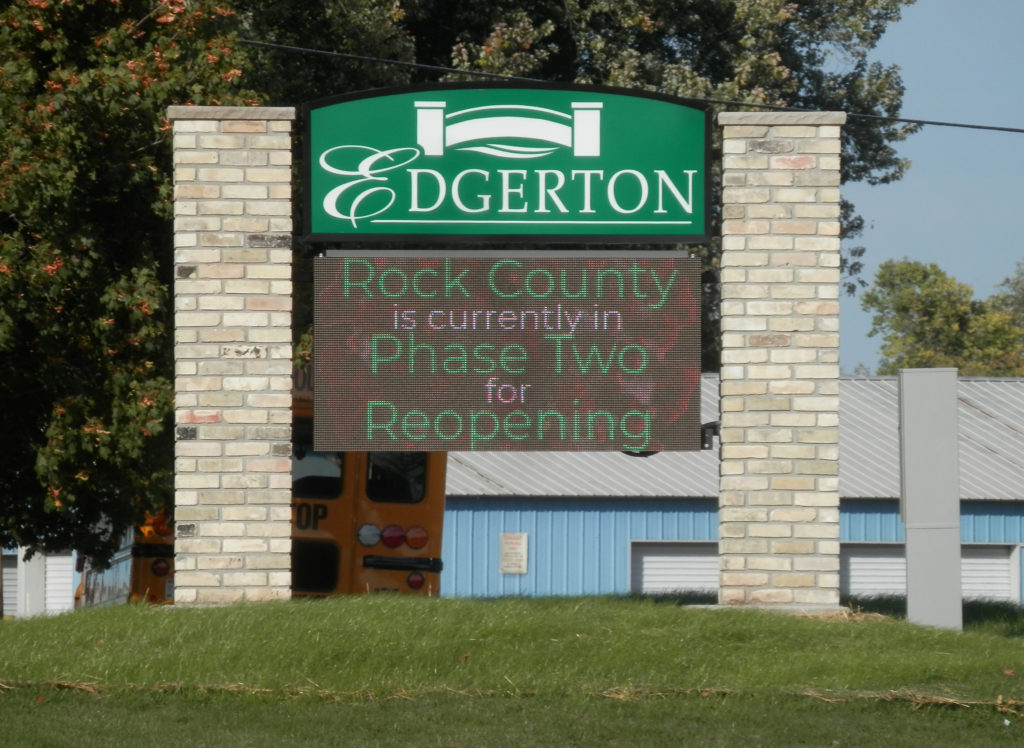 The Edgerton Alumni Foundation contributed some money for the construction of Edgerton's new sign, located by Piggly Wiggly.
We believe the brick came from a tobacco warehouse, maybe even where Edgerton Outreach is now. The sign looks great and it changes to show several messages including "Welcome to Edgerton"!
Please continue to stay safe and healthy.