1962 Soundtrack
The Edgerton Alumni Foundation has an original recording for sale on CD. This is the original soundtrack from the play Oklahoma!, performed in the Edgerton High School and recorded in November 1962. CD's are $15.00 each and can be picked up at our office (5 W Rollin Street, Unit C). For an extra $3.00, we can ship a CD directly to you.
If you are interested in purchasing a CD, please email Jerry or call our office at 608-290-9621. All profits benefit the Edgerton Alumni Foundation.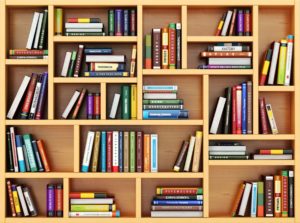 Used Books
The Edgerton Alumni Foundation has a large selection of used books located at several businesses throughout Edgerton. Please feel free to TAKE a book and/or LEAVE a book when you are shopping or waiting.
To visit one of our satellite book case locations, please see our business directory available here.