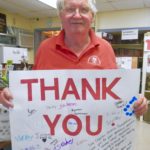 Last month the Edgerton Alumni Foundation presented Mrs. Dudgeon $150.00 to buy art supplies for her Summer School Arts program.
Mrs. Dudgeon had 60 students in her 4 morning classes and many students stayed for the afternoon Art Camp that she ran as well.
We recently received this fun thank you card from Mrs. Dudgeon and the Art With Heart Students!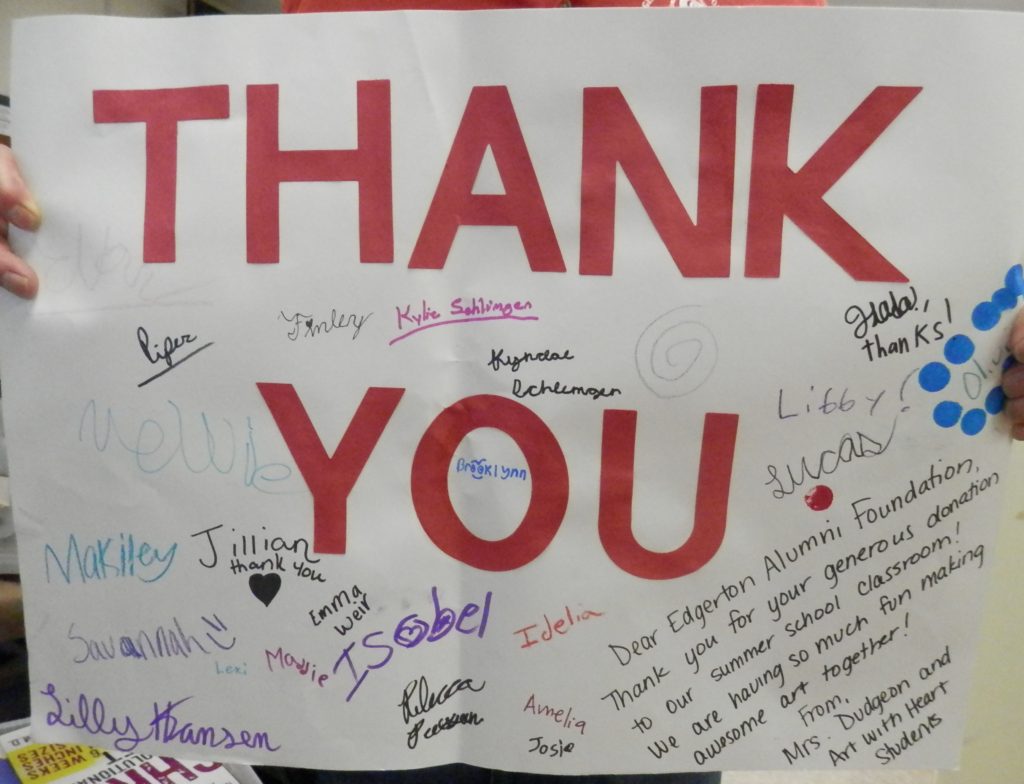 Click on image to see larger version