Earlier this year the Edgerton Alumni Foundation gave a $500.00 grant to Daniel Joosten, Director of Bands at Edgerton High School, to help bring the UW-Madison varsity band to Edgerton. We were happy to join other local businesses to support the Edgerton Schools Band Program.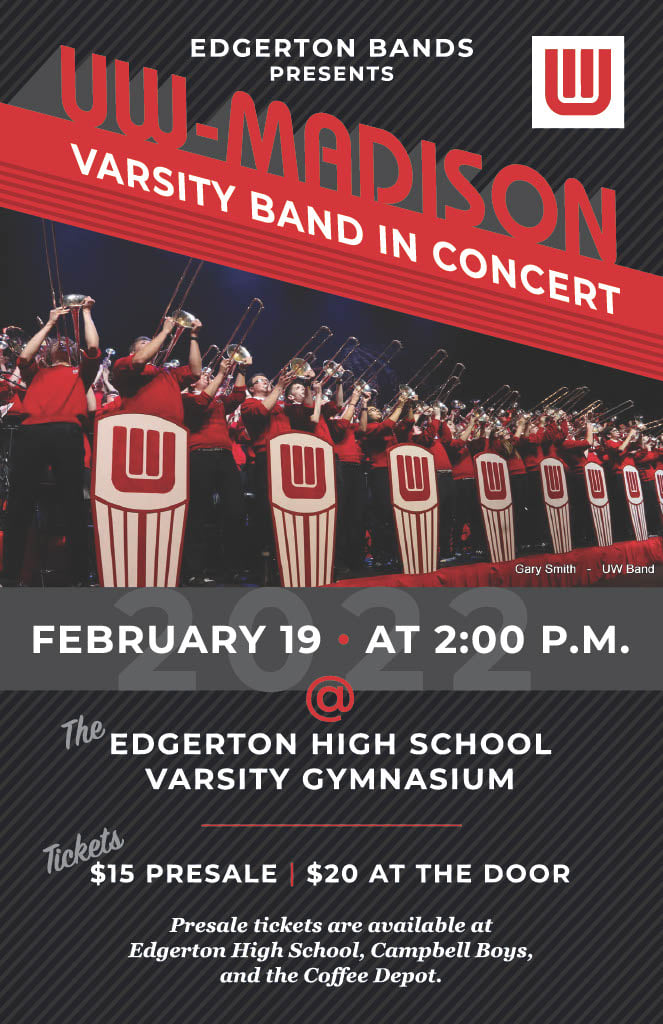 Below is a recap of the concert from Mr. Joosten:
It was a huge success! We had quite a few students who attended and volunteered at the event. The students loved the concert and were talking about it for some time after the concert. Thank you and the foundation so much for your support of this event!