Last week the Edgerton Alumni Foundation presented two grants to teachers at the Edgerton High School.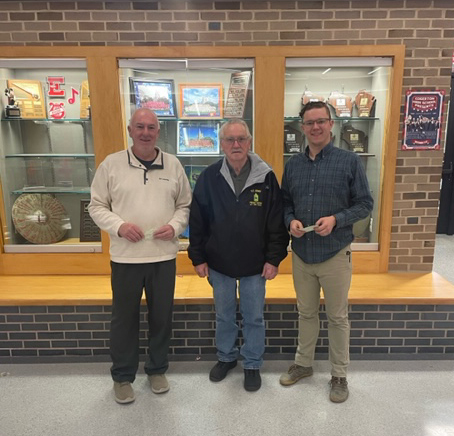 Tony De War received $169.97 for a new machine for his Aquaponics program. Aquaponics is teaching students how to grow vegetables in a recirculating water environment with fish in separate tanks keeping the water clean as well as providing a source of edible protein.
Nathan Hataj received $1,000.00 for the Disc Golf course being installed around the Edgerton Community Schools. The Disc Golf program will be used by all the Physical Education classes as well as providing a sport that students can use into adult life.